I'm still buzzing from the mini-maker faire. It was lots of fun.
The kids made blinky bots (two LEDs plus a button batter) on Saturday of the mini-maker faire. The bots are still blinking, and it's been a week.
OMSI has gotten a grant to build a Maker lab. They're soliciting ideas, especially from teens. There's a teen advisory council helping to plan it out. At the mini-maker faire, they were demoing lots of cool things. They had an "egg bot" that used a Sharpie to draw on ping pong balls. The boys each got to take one home. There were also several 3D printers. Cool stuff. Hopefully the Maker lab will have some 3D printers available for the public to use. They look like fun.
OMSI also had a "learn to solder" station. The boys and I each made a little badge with blinky LEDs (blinky LEDs were a big theme this year).
Other cool stuff: someone from Intel had a setup where the kids could put copper tape on cardboard to make a keyboard, then someone would hook it up so it became either a drumkit or an electronic keyboard. The boys had lots of fun making keyboards and making music.
One of the booths let kids make rockets out of rolled-up paper and tape. Then they would launch the rockets with compressed air. A couple of the rockets actually hit the bottom of I-5 (where it goes over the OMSI parking lot).
There was a group that teaches survival skills there. They demo'd making fire using a bow (like an archery bow, only smaller) and a stick.
Oregon Rocketry was there, but I think they were just handing out fliers. I didn't get to spend much time in a lot of the booths.
There was a superhero booth, right next to a booth called "Criminal Crafts". Location is everything.
Lots of cool art: metalworking of various types, electronics, clothing. Also, several of the booths were from organizations which offer art classes–ceramics, Turkish paper marbling, etc.
There was a group teaching fencing (as in the martial art, not nailing together pieces of wood). One place was offering DIY smoothies–you got to pedal a bike to run a blender to make your smoothie.
Both boys got to ride on a hovercraft. Apparently, I was slightly over the weight limit, so I didn't get to ride it…
One place offered kits for making decorative chocolate, like making little orange and green pumpkins. Edible, if you're okay with dairy.
Pictures
Andrew soldering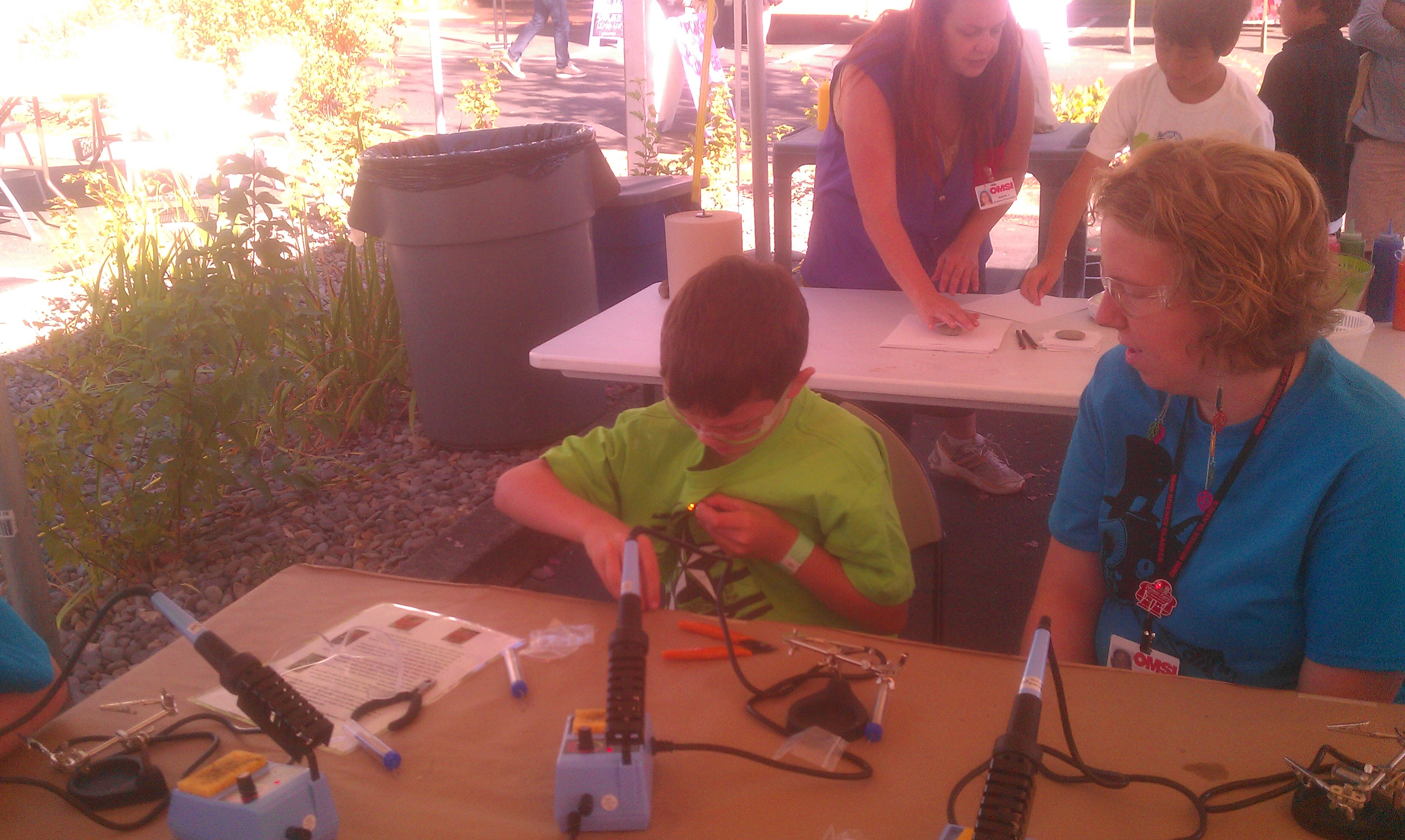 Owen soldering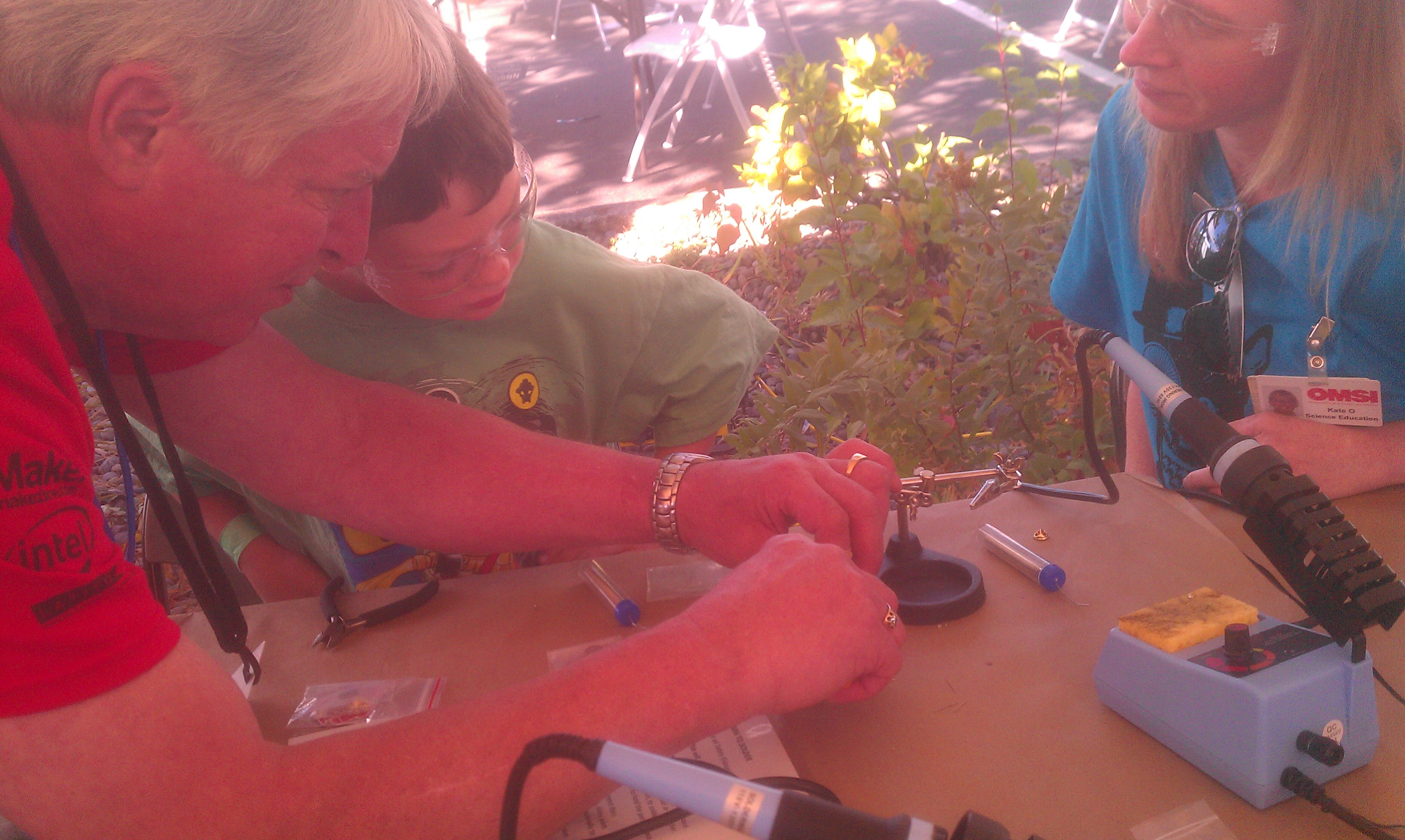 Owen riding the hovercraft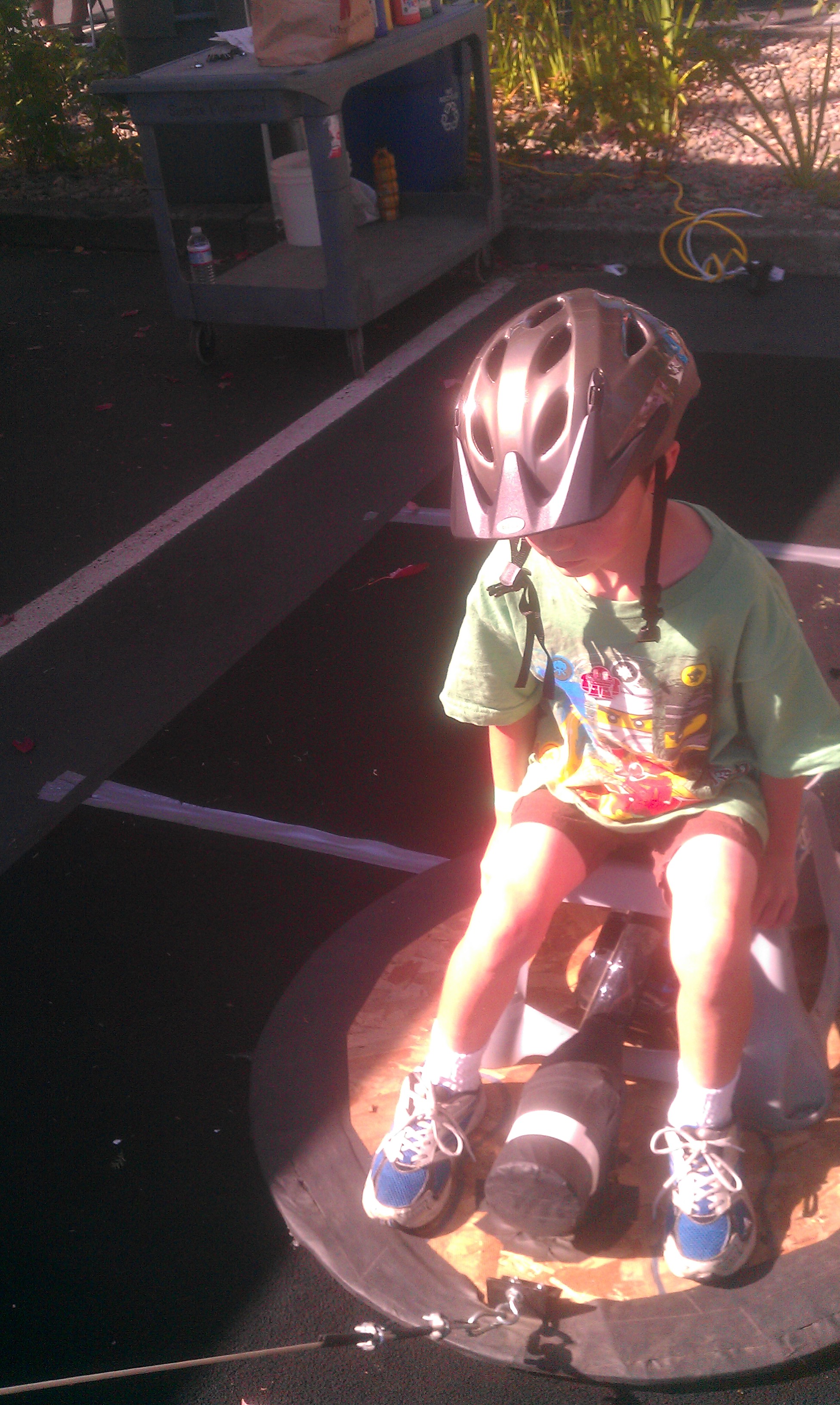 Owen driving a robot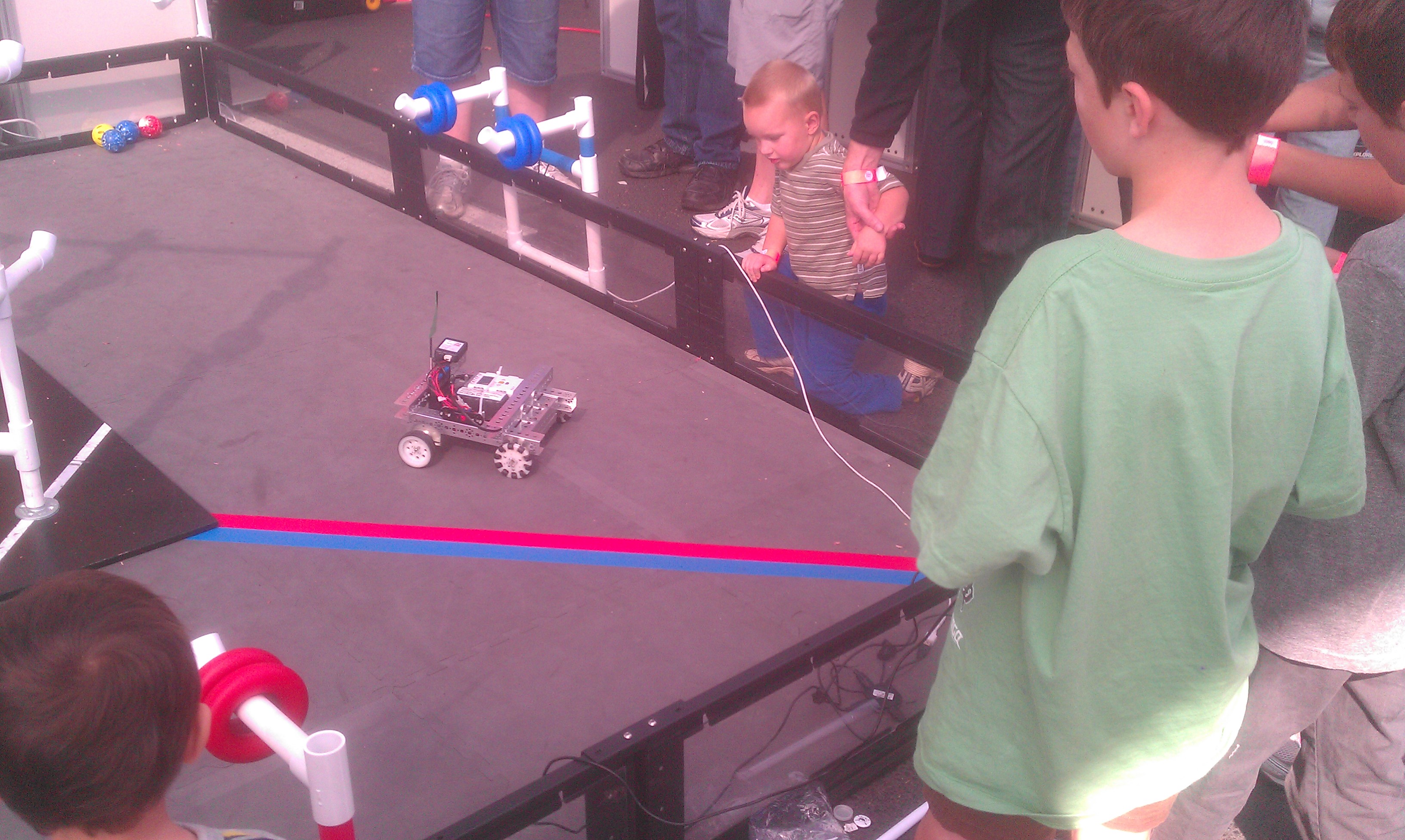 Andrew riding a hovercraft
Andrew playing his keyboard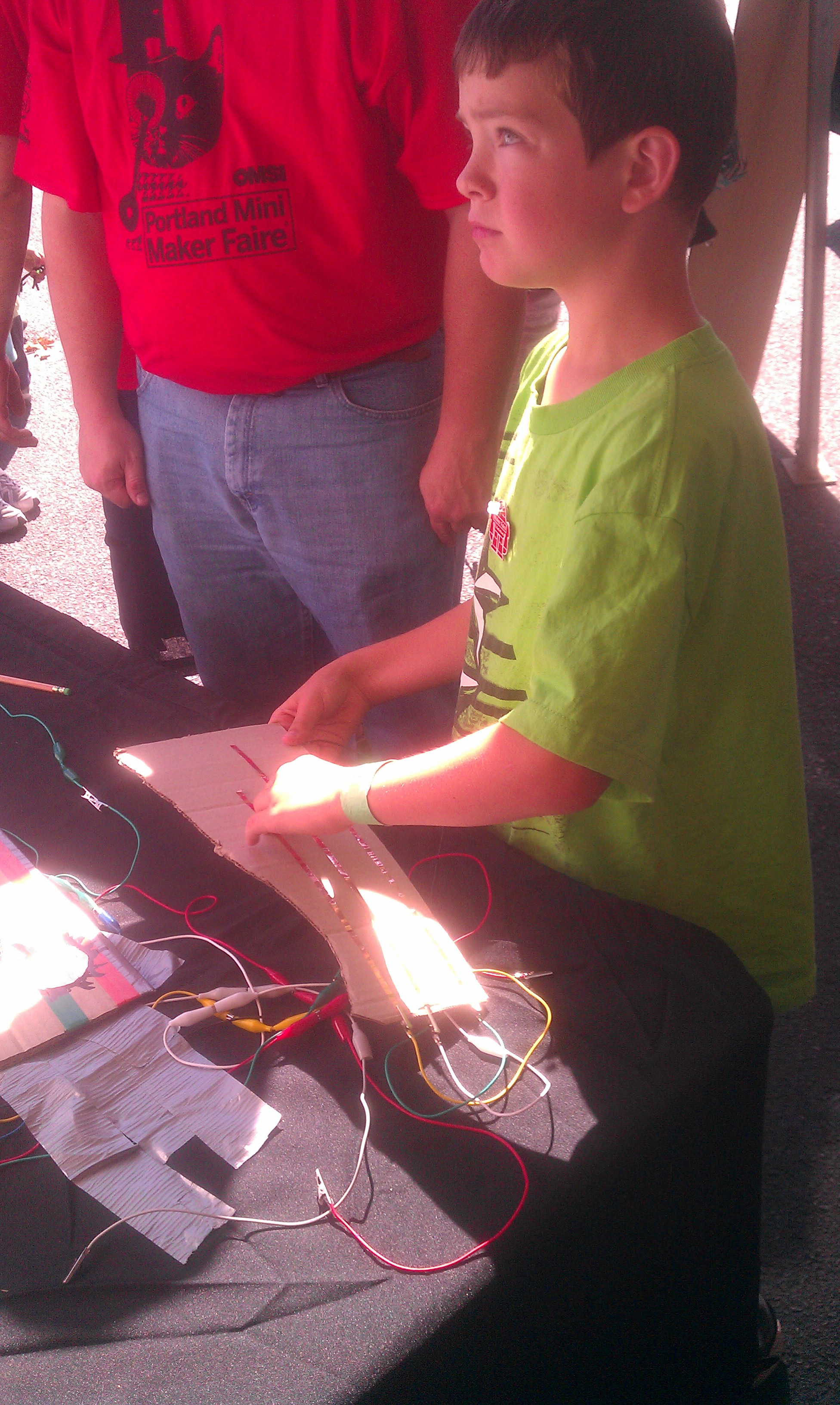 Chocolates the boys made for me