We spent about four hours at the mini-maker faire yesterday. It was amazing, and that was about as long as we could spend with the boys (although we are going back today).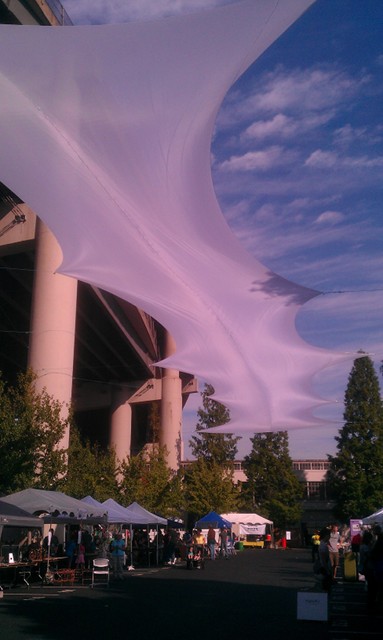 There were all kinds of cool things to see:
This Lego robot was moving tiny soccer balls around and around.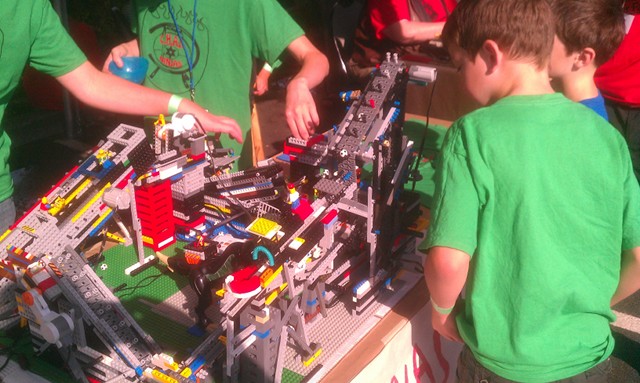 Cool mechanical artwork.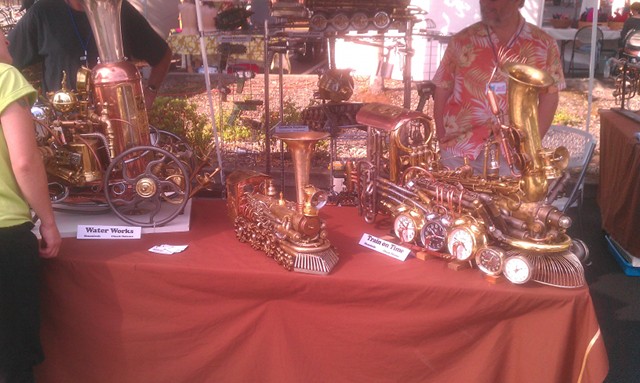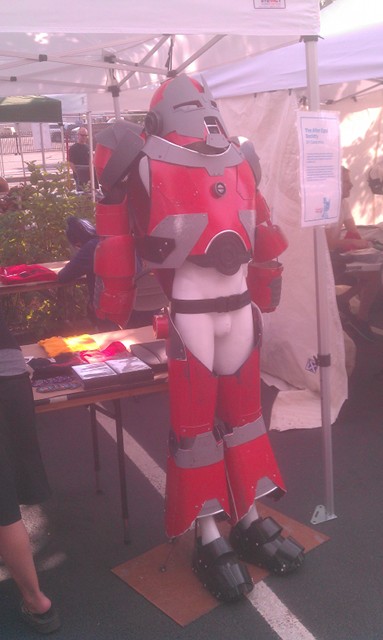 Supervillains: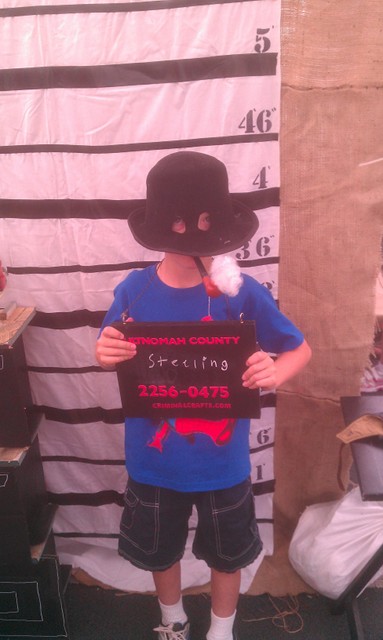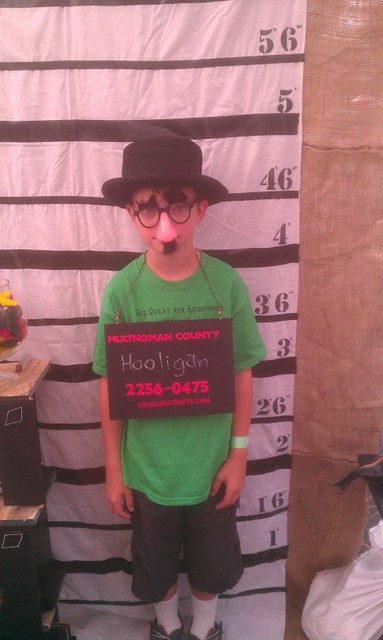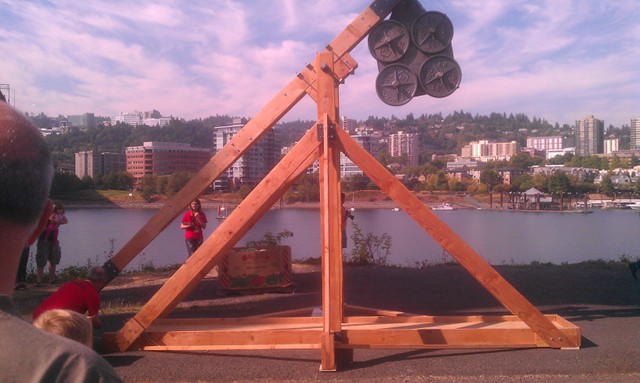 Andrew firing a little trebeuchet: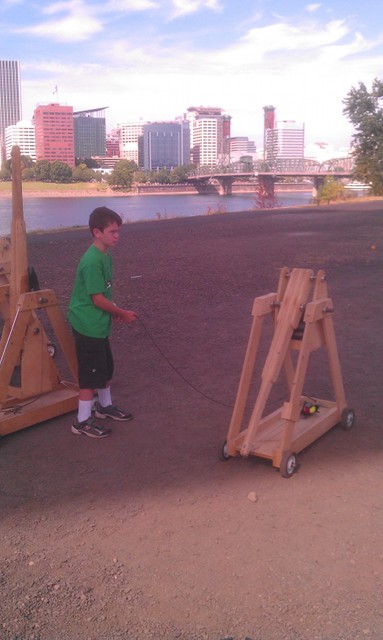 Owen firing a little trebeuchet: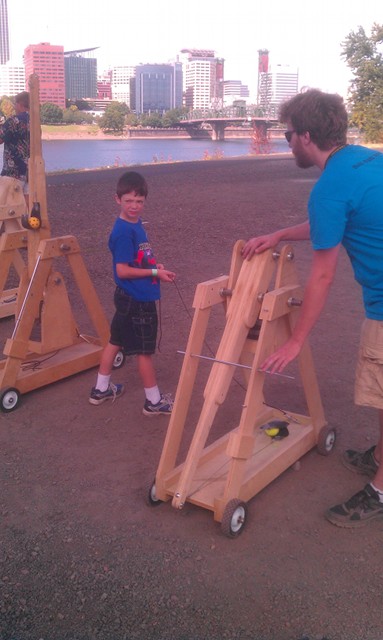 There were things to do. The kids built LED blinky bugs, air-compressed rockets, shot trebeuchets, painted tiles for a bird house, made chocolate decorations. We're going back today to try some of the things we didn't get to do yesterday.